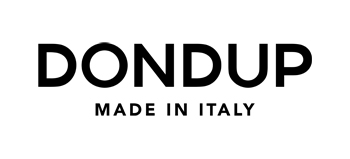 Don Dup
Experimentation, craftsmanship and made in Marche are the key elements of the Dondup world that brings out the originality of this brand that has made of timeless elegance its philosophy.
The Dondup adventure began in 1999 in Italy and the brand's credo is summed up in the following words: "All men are equal, race, color and faith do not mean anything. What has value are the intentions and actions of each person ".
Denim has always been at the heart of the offer thanks to an original focus on fit, because for Dondup denim is not just a simple canvas, but a real vocation oriented towards the consumer, sustainability, quality and style. Dondup is the favorite destination for true denim lovers.